The Purrfect Howl-O-Ween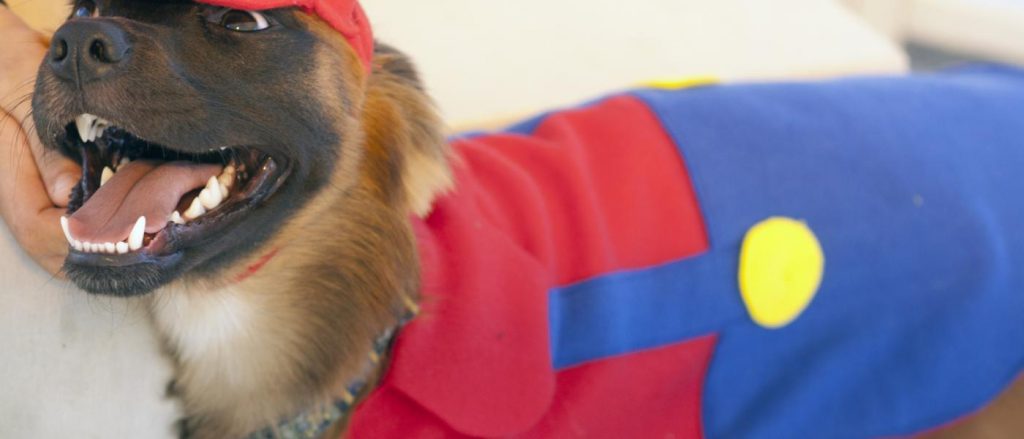 Pumpkins, scarecrows and goblins, oh my! Halloween is upon us and this holiday is one that is fun for everyone – including our four-legged friends! Pet owners all across America look forward to this holiday and many spend hours upon hours picking out the perfect costume for their pets. How do you celebrate Halloween with your pet? We've got some tips on how to have a fun and safe Halloween with your pet!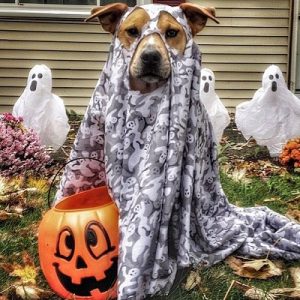 The Costume Factor
If you have a pet that doesn't mind suiting up in a festive Halloween costume, then you should consider yourself lucky! Not all pets will be jumping at the chance to wear a costume, so it's important to make sure that you don't force your pet to wear something that they aren't comfortable in. Your pet can participate in the festivities simply by wearing a fun Halloween bandana. Be sure to consider safety issues when choosing a costume for your pet. Your pet should be completely comfortable in their costume.
Trick or Treating
Whether you are going out trick or treating or staying home to give out candy, keep your pet's safety in mind!
If you bring your pet along for trick or treating, make sure they are on a leash the entire time.
If it's dark outside, your pet should be wearing some type of reflective gear so that they are noticeable to all drivers.
Don't let your pet leave home without their ID tag – you never know when they could get away from you.
While at home giving out candy, take extra precautions to make sure your pet doesn't slip out of the door when trick or treaters arrive. If your pet is known to be an escape artists, it's probably best to keep them in a secure area during this time.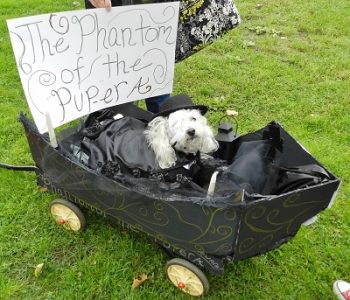 Speaking of Treats…
What's the first thing you think of when it comes to Halloween? Candy! Dentists everywhere cringe at the thought of what their patients are indulging in on this particular holiday. While candy isn't really good for anyone, it can be even more harmful to our pets.
Keep all Halloween candy in a safe place where your pets cannot get to it. There are some candies that can be fatal to your pet, especially in large doses.
That doesn't mean that your pet can't have any treats on Halloween! Pick up some special Halloween treats for your pet so they don't feel left out while everyone else indulges in their favorite candy.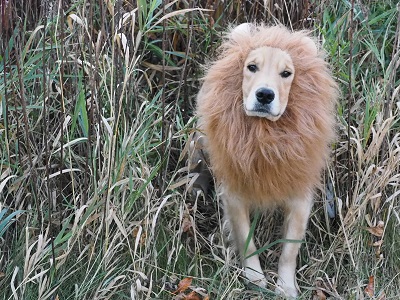 Community Events
There are always some fun events going on in the community during Halloween, and some events are even catered specifically to our furry friends! These events are a great chance to get your pets out and allow them to socialize.
Pet Parades: We love a good pet parade! Whether your pet is dressed in full costume or simply sporting a spooky bandana, pet parades are a fun way for your furry friends to get some good exercise and socialize with other pets.
Costume Contests: What could possibly be better than a bunch of adorable dogs (and cats) dressed in funky Halloween costumes? If your community is hosting one of these events, you certainly don't want to miss out! Your pet doesn't have to be dressed up to get in on the fun! Again, if you take your pet out to any events in your community, keep their safety in mind. Make sure they are on a leash and they are wearing proper identification at all times.

Halloween can be such a fun holiday for the whole family, but it can also be a nightmare if you aren't looking out for your pet's safety. Take these tips into consideration and you and your pet are sure to have the "Purrfect Howl-o-Ween!
About This Page
Date:
29/10/2015