Fireworks and Your Pets: How to Keep Them Safe on July 4th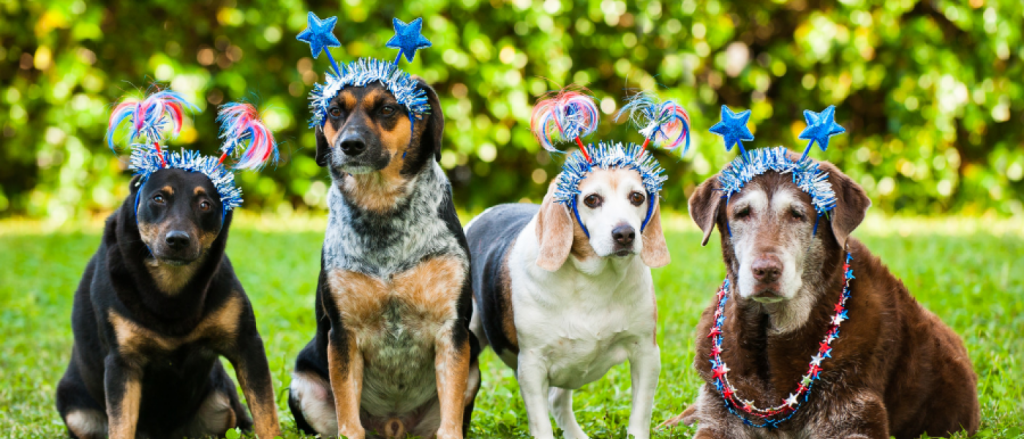 The 4th of July is a great time for family, friends, and great food—what better way to celebrate Independence Day? For many, that celebration includes fireworks, which happens to be where the fun ends and the anxiety begins for pets. While animals may love the camaraderie of July 4, they do not love the pyrotechnics. Fireworks are known to cause anxiety and fear in pets, and can cause other safety hazards for pets during the Summer holiday. Learn what they are and how to avoid them this July 4.
Keep Your Pet from Getting Lost 
Did you know that more pets get lost on July 4 than any other day of the year? This is because the noise and the shocking light from fireworks can set pets into a panic. They want to escape, and when they do, they can easily bolt away if untethered, pull a lead from an owner's grasp, or burrow their way out of a backyard. If you have a cat or a dog that might be exposed to fireworks (and thus, a runaway risk), then take these steps.
Take a recent photo of your pet.
Ensure your pet's ID tag is on and is visible.
Make sure your pet's enclosure / fencing is secure .
Keep Your Pet Secure Inside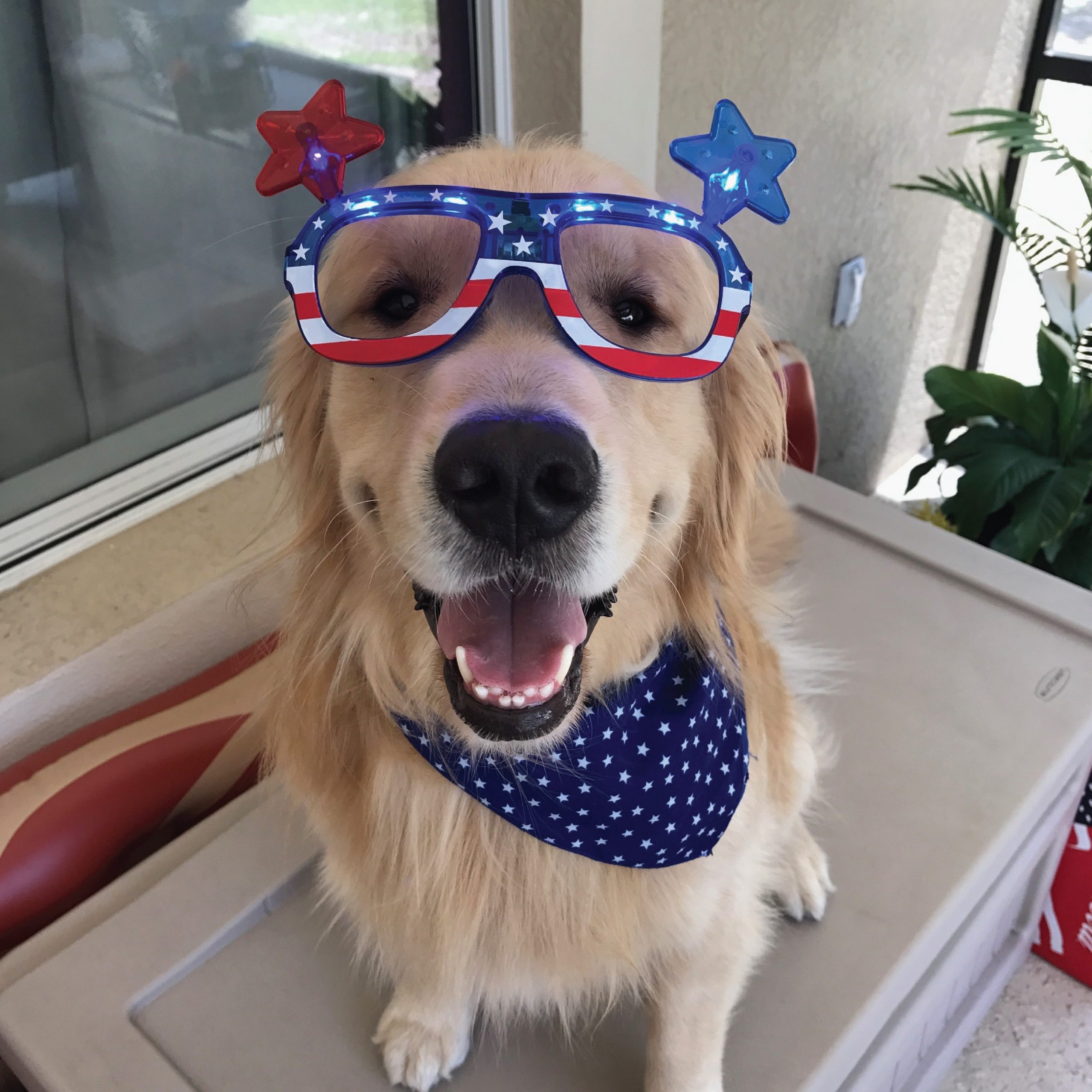 If possible, put your pet indoors. Not all pet owners have this option, but if your pet is indoors, then you know he or she cannot runaway; however, even indoors or in a garage or another safe enclosure, your pet can still hear the fireworks and thus get scared (and loud).
To keep your pet safe indoors, make sure your pet is in a comfortable, familiar location. If you are with friends and your pet cannot be in a familiar location, at least make sure that he is surrounded by bedding or toys or a food source that is familiar. This will help comfort them.
 
Try to put your pet in a space where the outside firework noise is reduced or (ideally) avoided all together.
 
Feed your pet prior to the fireworks starting. If your pet is well-fed, they might rest more easily. If your pet is not fed and gets anxious, they may not eat because of her stress.
 
Set up some soothing stimulation for your pet whether it's the Animal Channel or a little soothing music to block the noise of the fireworks and to calm and distract your pet during the fireworks.
 
Check in on your pet often. Pet them and let them know you're there. Physical touch is as important in consoling animals as it is in humans.  
Keep Your Pets Safe While Outdoors 
At the time it comes to shoot fireworks whether it is you or one of your neighbors, some pets may have to be outdoors. If this is the case, there are things you can do to keep your pet safe beyond helping them not run away. After all, their mental and emotional heath are important as well.
If you are shooting fireworks, tether pets so that they do not get near the flames. Use all fireworks according to safety regulations (i.e., have a water bucket and hose nearby) to ensure your pets are not casualties of irresponsible fireworks usage.
 
Make sure your pet is well-fed before fireworks start. This can keep them calmer and can ensure they have a good night of sleep.
 
Make sure they know where you are.
 
Create good lighting outdoors, so they do not feel disoriented with the bursts of light from the sky.
 
Create a haven for them. If possible, put blankets over their shelter or create some kind of space, so that the noise penetration from the fireworks is not so stressful. This will ensure they stay safe and secure during the fireworks.
 
Check on them from time to time and provide physical and verbal comfort.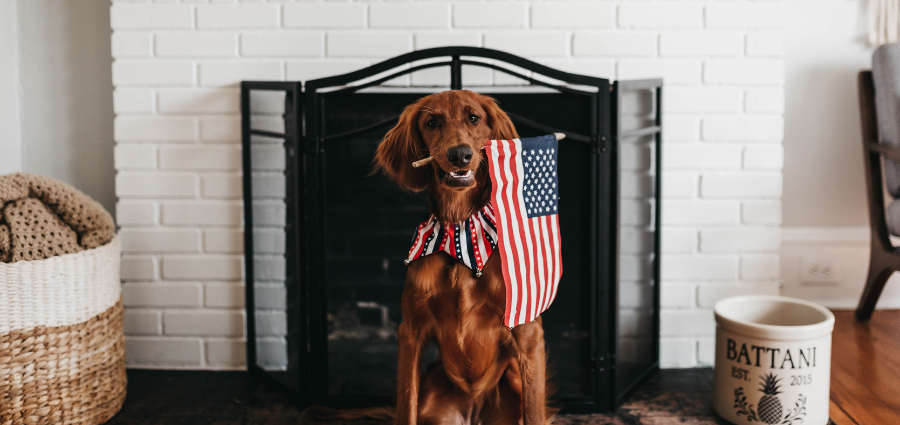 The reality is that the fourth of July is a stressful time for pets because of fireworks. If possible, perhaps you can find a way to have a fun July 4 without fireworks. Of course, even if you do, your neighbors might not. Regardless, however you celebrate, make sure to take strident and proactive steps to ensure your pet's physical, mental and emotional well-being in the days before, during and after the holiday when fireworks are sure to fly.
We at Wellness Pet Food want you to have a happy Independence Day with your pet, but we also care about making sure your pet is well. That is why when we make pet food, we formulate recipes with natural ingredients that will help pets achieve mental, emotional and physical balance. 
 
About This Page
Date:
03/07/2019