Big Dog, Tiny Home Living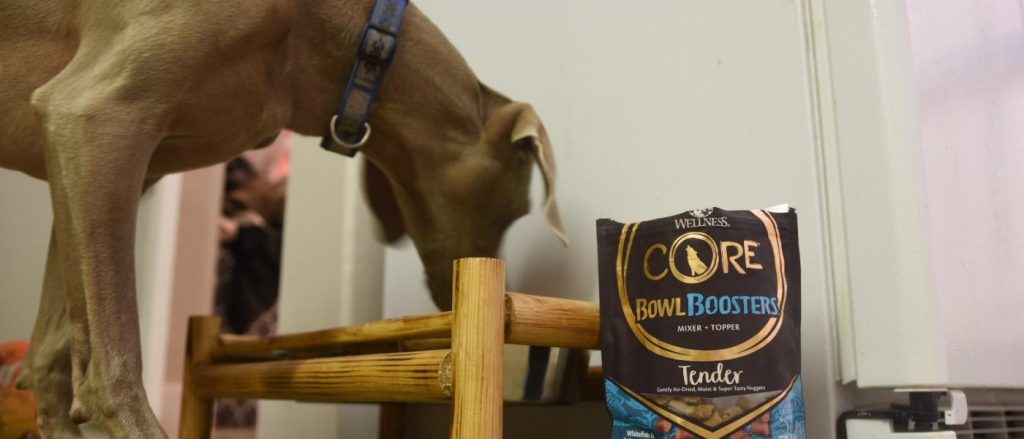 We don't have a lot of extra room in our tiny home, but one thing we made sure to include is a space for Koda to play. All of his toys and bed get their own little corner. This gives Koda his own space to do whatever he wants and helps him feel not so cooped up! We also make sure to let him out for lots of breaks to run around in the yard and get out his zoomies!
Koda and I have spent the last three years moving around the country in search of our next adventure. Koda has lived in four homes across three states! Like most millennials, I've lived in mostly apartments and have had to adjust to living in a small space with a dog. Since moving back to Washington, we've found ourselves out exploring more than ever! Always on the move, we have seriously downsized our belongings and living quarters – we now live in a tiny house! Living in a small studio-style home with a big dog like Koda can seem intimidating, and has definitely taken some adjusting, but we're figuring out how to live in a tiny home with a big dog.
Not only is Koda big, but he also is full of energy. My biggest tip for living with a big dog in a small space is prioritizing getting out and exploring every opportunity you get!

Taking Koda out into the mountains or to the beach on the weekends allows him to stretch his legs, get some exercise, and (most importantly) wear himself out!
On days we can't get out to explore, we try to take Koda out to run quick errands with us. Whether it be running to the grocery store, going to pick up some dinner, or stopping into the pet store for a surprise, we try to get Koda out of the house as often as we can so he doesn't get stir crazy!
Even with all of the adjustments he's had to make, Koda loves our tiny home.
His constant need to keep a watchful eye on us at all times is easily fulfilled. Although he can't climb up the ladder and sleep in the loft with us, he knows exactly where we are and is never too far away. Tiny home life can be difficult, especially when you throw a dog into the mix, but with some minor adjustments and prioritizing getting your dog outside to exercise, it can be the best experience and allow you to spend every moment with your best friend!